The first SONA of President Rodrigo Duterte is said to have a SONA of many firsts. Netizens collected these firsts as well as compared it to the former SONAs.
While it is true that the content of his speech is meaty and covers a lot of issues, one cannot miss the several epic fail moments during the delivery of the speech. Here are some of them.
Outfit of the President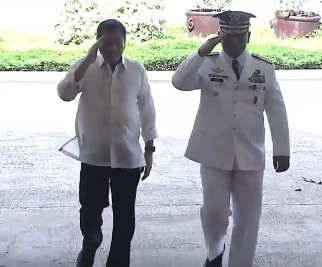 He proves that he is the new trendsetter as he pairs barong tagalog with black slacks. Aside from it's not your usual classy look, he wore the barong loose and big. SWAG!
Making funny faces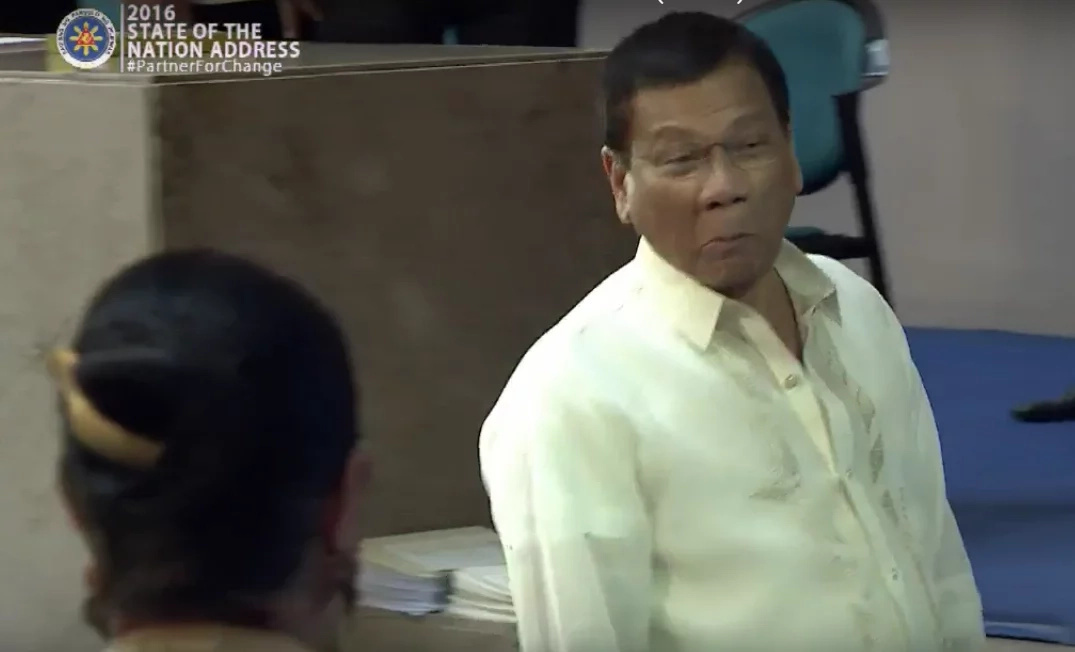 You might have caught some of these in the camera. Some have even became viral like his shake-hand-moment with long-time critic Senator Leila De Lima.
President Duterte remained seated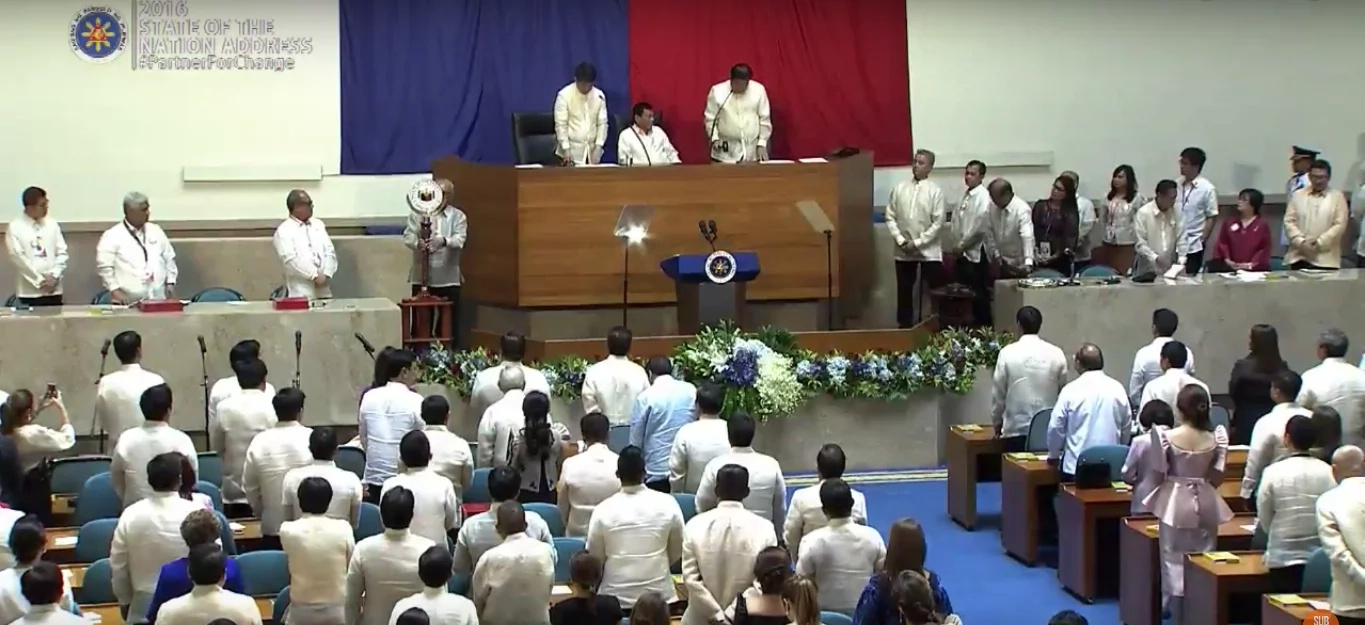 He wasn't able to get the memo on standing with everybody before the singing of the National Anthem. Don't blame him, it wasn't in the script!
Arroyo neck-brace face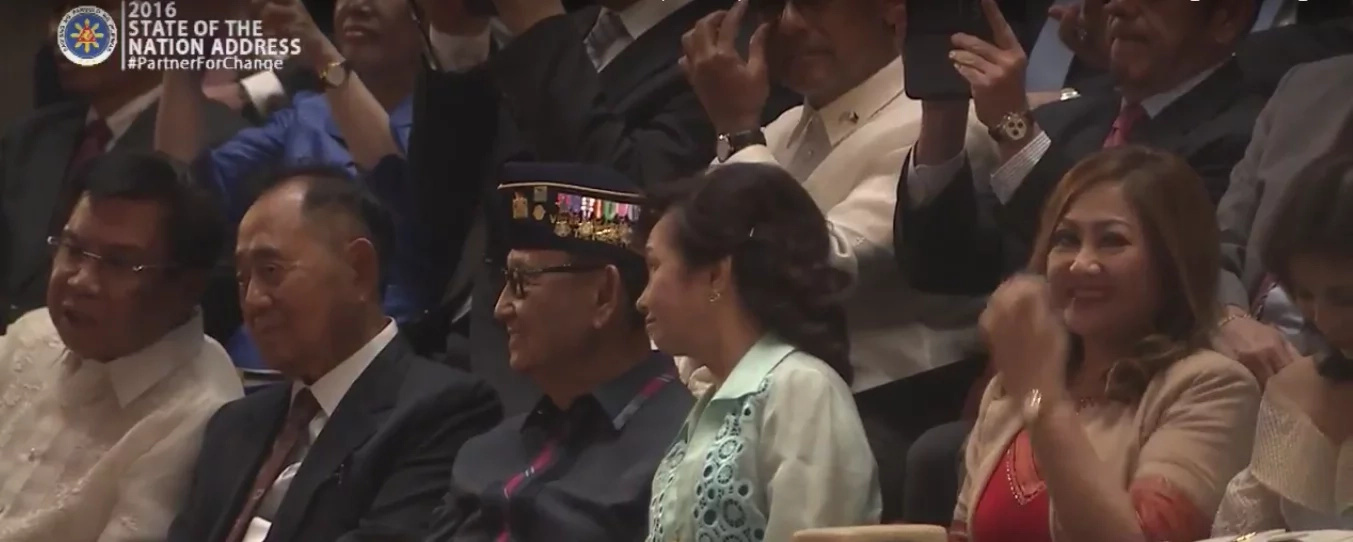 That moment when you have to second look every time the camera pans to Arroyo. What's your secret to instant healing madame?
Bato laughing his heart out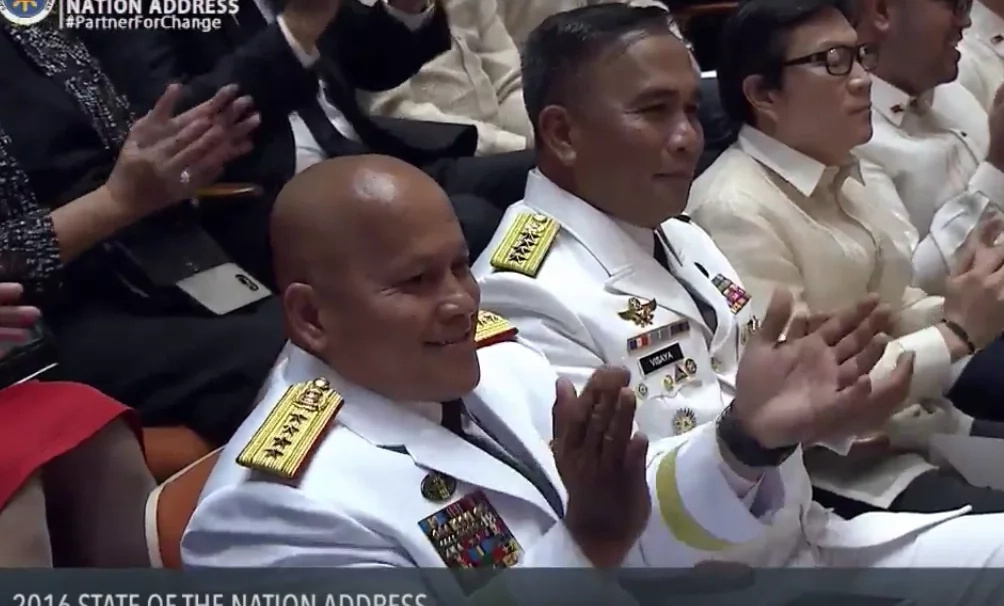 The chief of police cannot help his fanboy heart! He was consistently caught laughing and eagerly listening to every word. Not to mention his non-stop clapping.
Talking to the prompter on the mic
He kept joking about the prompter getting asleep or telling him to skip a part because its too long or he's done. Was that even allowed?  Good for him, Direk Brillante Mendoza didn'tcall for a pack up!
Repeat the repeat
Wait what? He got a little stumble as he tried to emphasize his stance against drugs. "I repeat…my repeat…the repeat…my repeat…to all." Whatever?
Pointing jokes at Sotto, Drilon, and more
"Drilon, binabackbite ka dito oh." We were squirming in our seats after hearing this. Too straightforward there, Mr.President. He didn't stop there though. He also joked about himself and said ""Di ko alam ba't ako andito ngayon… Wala naming kahit isa na andito na sumuporta sa akin (I don't know why I'm here. Nobody present here supported me." *laughs*
 Talking about things not included in the script
Okay, from an expected 38 minutes to an hour and a half? HOLY COW! And so let us take a moment of silence for the ones who will transcribe this SONA.
That's it, folks. As much as these things made you laugh, stay critical to the things that needs attention and change. The administration needs you more than ever.