A viral video showing a Filipino man pulling off a disgusting prank on an unsuspecting customer in a computer shop has angered the online community.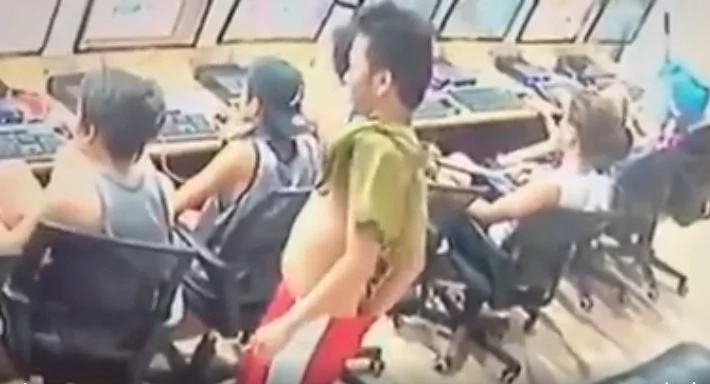 He can then be seen reaching inside his shorts to fart on his hand and then rubbing that hand on the face of the male customer.
After the victim realized what just happened, he immediately lost his temper and ran after the disgusting prankster.