A video of a Filipino affectionately giving his elderly mother a bath while she is sitting on her wheelchair has swept the online community, with many netizens applauding the son for his love and thoughtfulness towards his mother.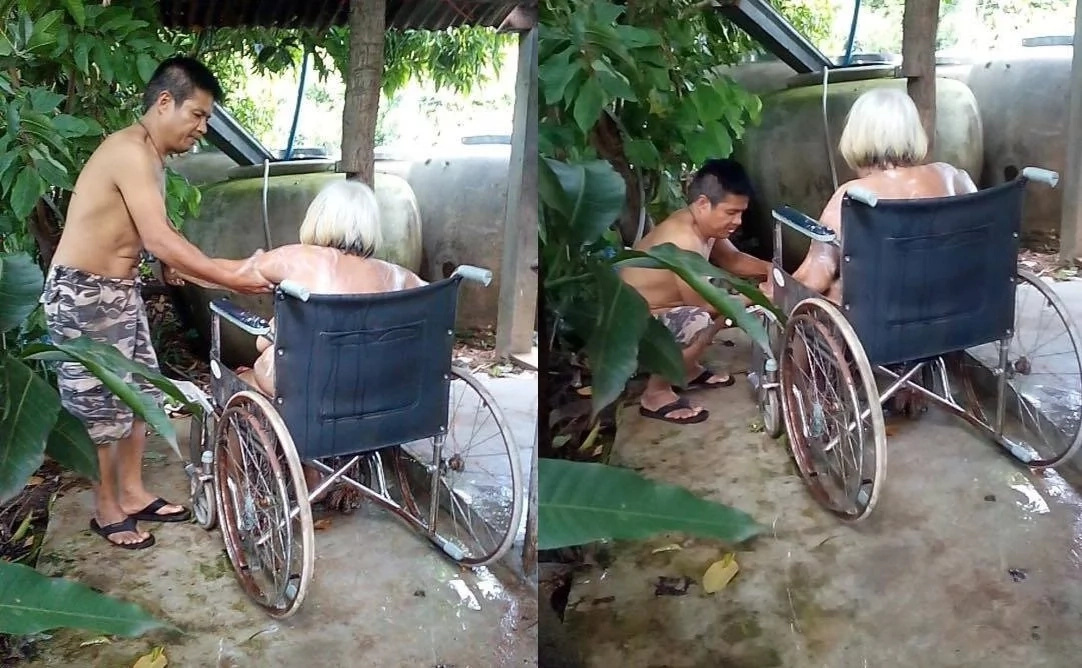 (Let us love our mothers… Let us think of all the things she has done for us and what she is still willing to do for us. All of their hardships and sacrifices, wherever we go, their children are always in their minds.)
The netizen also advised others to appreciate their mothers while they are still alive.
(Let us say "I love you" to our mothers once in a while. Let us not deprive them of that phrase because they deserve it. Do it while you still have the time.)
(It is only right for him to take care of his aging mother because she was the one who took care of him as he was growing up.)