Are you a Filipino working outside the Philippines? What country are you working right now? Overseas Filipino Workers (OFWs) from Saudi, UAE, Oman (Middle East) Taiwan, Singapore, Hong Kong, USA, Canada…all over the world. First let me salute you.
Overseas Filipino Workers (OFW) are considered to be Philippine's modern day heroes. Their remittances keeps our economy strong and kicking and that's the undeniable truth, I couldn't agree more. OFW deserve a respect and additional benefits because of their outstanding contributions to the country.
The sad fact is, there is still many OFW who are chained to debts and poverty. It's a depressing sight to see a man who worked for 25 years in Kingdom of Saudi Arabia gaining nothing but a small parcel of land and a simple house, he doesn't have a stable source of income and still covered in debts, that man is always struggling to sustain his family's everyday needs.
What the crap happened?
Out of curiosity, I researched and studied this situation and here are the things I discovered. The reasons why many overseas Filipino workers are still poor.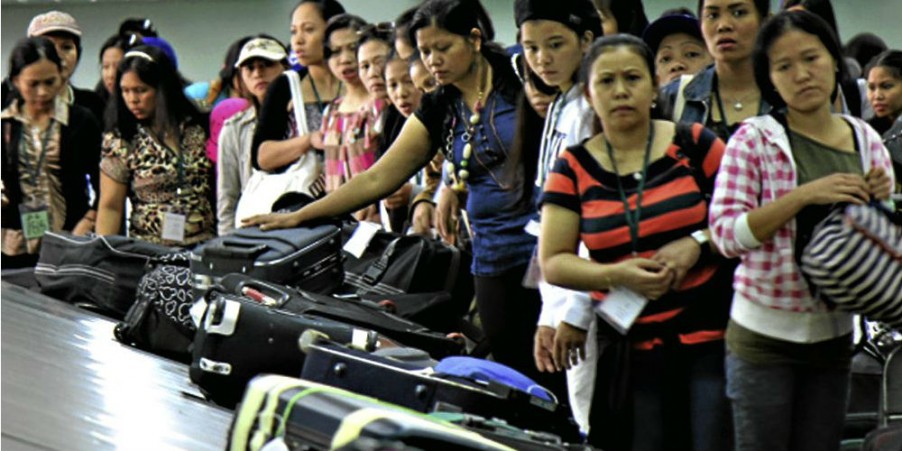 1.) Insensitive Dependents
If you're an OFW you might notice that some of your relatives thinks that it's your responsibility to help them. Some will surely abuse your generosity and if refused to "help" them, you are the most evil person ever existed. Since "kahiyaan na" you'll still give the relatives what they asked for, only to see their Facebook accounts full of their pictures lounging around the malls, drinking caffè macchiato at Starbucks.
Help when you have to, especially to your relatives with serious health problems but stay away users and leeches.
Sharing is sexy, but too much giving is borderline stupid.
2.) Too Generous
After two years of working straight abroad, finally its now time to go home. When you arrived at the Philippines, the first thing you do is headed straight to Duty Free and started buying "pasalubong" for each and everyone of your kin.
A week after your stay, you hosted a party, an out of town vacation, a family reunion and more. You're giving money to every relatives asking for help. After a couple of months you will be forced to return in working overseas because your pocket is already empty. Investing in nothing…gaining nothing.
This is the most common attitude of some OFW, one day millionaire and trying too much to impress friends and relatives. According to Queen's lead vocal, Freddie Mercury "Too much love will kill you." According to me "Too much generosity will kill your wallet."
3.) Miscommunication
Not being open with your spouse is fatal to a relationship. Same is true when it comes to financial matters, to become financially free, both husband and wife must be open in budgeting, saving and investment.
Here's a sample story.
Allan is working in Kuwait as a part of the engineering team for two years already, he earns 50,000Php a month and sending 75% of his income to Lea, her wife who lives in Cavite where they bought a house in a decent subdivision
Allan never fails to send his monthly remittances to Lea. He's expecting Lea to handle their money with care but he's not asking anything about the money, savings, investment or anything because he's afraid that Lea will be offended. Lea might think she's not being trusted in handling their finances. To avoid this scenario to happen, Allan decided to keep mum about it.
On his third year, Allan go home in his family in the Philippines for a two month vacation. When he got home, he noticed that their appliances doubled, his son has a laptop and two branded smartphones. Lea have a vast collection of make-up and lipsticks, one branded bag and a collection of dress.
"Hon how's our bank account?" Allan calmly asked.
"Honey you're here already so the problem is solved. Please pay for the credit card balance, last time I checked, its 50,000Php" Lea said while clinging to her husband's arms.
With one deep sigh, Allan learned his mistake.
That's only one of the example on how miscommunication ends up badly. Husband and wife must learn how to open up their feelings to each other, and at the same time they must know how to be open when it comes to financial matters. Spouse must plan together, work together and dream together, and as a bonded family, they will achieve their goals in life…together.
4.) Unfaithfulness
Having an affair while working overseas will not only destroy the relationship of the family. It will also destroy your pocket and bank account. Be faithful to your spouse, avoid the illicit relationship by keeping yourself busy. Remember that idle mind is the house of the devil.
How to be busy? Start a blog, build an online business using your blog. Socialize with other bloggers and build friendship, gain some readers. Eventually, be a star blogger and make some money. This way you'll gain new friends and new achievements.
5.) Scam Target
Overseas Filipino Workers are the primary target of investment scams and multilevel marketing scams (MLM)and other dubious schemes. Why scammers focus their gaze on overseas Filipino workers (OFW)? Below are some of the reason.
• OFW are easier to convince since they want money so they can go back to the Philippines and be as soon as possible.
• OFW communities abroad are tightly bonded so they can't say no if a certain friend asked them to join.
• OFWs are lonely  because of homesicknessnes while the scammers' community is happy and lively bunch.Study shows that a homesick person is more attracted to join a fun-filled group of people.
• OFWs have the money to pay for the membership or initial investment.
• Most OFW are not financially literate, and so the people of the Philippines.
• Peer pressure.
6.) Financial Literacy
Investing a little money in a book that will teach you how to manage your finances is a good start to become financially literate. Wise thing to do is to read the tips and advice of some Filipino financial bloggers, you wont spend a single penny but you'll still learn a load of important information about handling your own finances.
How to increase financial literacy? Simple, become wise in spending money. Investments and betting on stock exchange might be scary for a noob. Just learn the basics. Save part of your salary, don't spend on things you don't need and be frugal. Those three habits will make a long way and you can become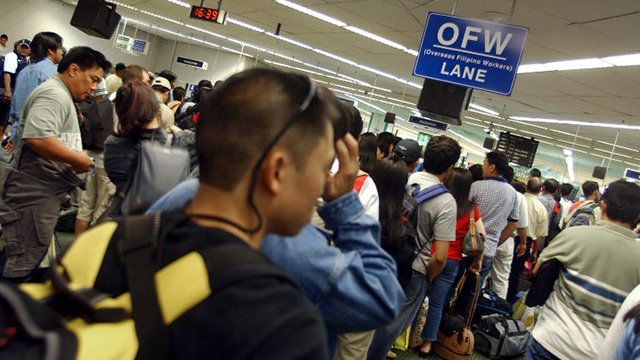 7.) No Plans for the Future
Not creating a plan is planning to fail. You can't stay an OFW forever, your family needs your presence, your spouse needs your loving caress, and I know that you want to go home too and stay in the Philippines for good.
In order to go back home as soon as possible, you must know the basic money management, save a lot of money and then planning what business to start in the Philippines.
Start planning about your dream business, if you don't know what enterprise to enter, Money Maker Philippineshas a massive list of business ideas in the Philippines. Feel free to browse it, they are all sustainable.
8.) Victims of Abuse
It's true that many OFW especially those who works as domestic helper are victims of abuse. They are raped, deprived of their salary, physically and mentally tortured. This kind of problems can only be solved if the government start cracking down on human traffickers and illegal recruitment agencies.
Which leads us too…
9.) Lack of Government Support
According to National Economic and Development Authority (NEDA) and Banko Sentral ng Pilipinas (BSP) thecontributions of OFWs to Philippine economy amounts to $27 billion and it will still increase in the coming years. Because of this large amount of money helping in sustaining the economy, the government must give priority to OFWs. Free financial management seminars to OFW and his dependants is a must. Free books about financial literacy and business ventures must also given to them.
But still, financial freedom all boils down to…
10.) Discipline
All the books, blogs, knowledge and wisdom about being finance wont help you if you don't have discipline. Saving money and making it grow is hard as maintaining your diet, when you listen to a registered financial planner about money matters everything seems so easy but when you started applying the methodologies you'll start to feel the burn.
Here are some tips to strengthen your resolve.
• Open a savings account.
• Do it slowly. Save a little money first and when you get the rhythm, increase your savings until you reach the desired %.
• Join the group of people who loves to invest in legal investment opportunities. They can lead you to green pastures.
• Continuously read your favorite Filipino financial bloggers, they will give you inspiration and motivation to reach your goals.
• Avoid easy money, if investment is too good to be true, it is scam.
That's the list of reasons why many OFW are still poor. It can be avoided, there are many ways to prevent it from happening, our modern day heroes deserves better than this.
Do you experience one of those negative things in our list? Have solved the problems? Please share us your thoughts in the comments section below.
Source : moneymakerphilippines