EDITOR'S NOTE: This video contains themes and images that may not be suitable for minors. Parental guidance is strongly advised.
An intense video of a heartbroken Filipino planning to commit suicide in public by jumping off the rooftop but failing at his attempt has gone viral.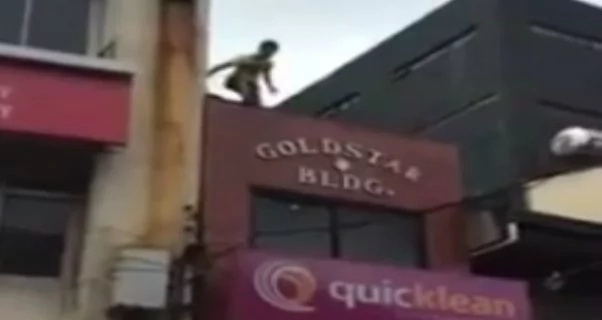 The video shows the man at the edge of the rooftop with the citizens urging him not to go ahead with his plan to kill himself.
According to the netizen who shared the video, the Pinoy was heartbroken after his beloved wife abandoned him.
"Nagmahal, iniwan ng mahal na asawa, nasaktan, yun magpapakatiwakal," the netizen posted.
(He fell in love, he was left alone by his wife, he got his heart broken, and then he attempted suicide.)
Fortunately, the man was able to change his mind just before jumping off the rooftop.